Full production scale test series of molds, cores and casts produced by inorganic and organic binder systems
Aim
The aim of this action was to demonstrate the feasibility of inorganic binders in production scale in the manufacture of moulds and cores in ferrous foundries.


Demonstrated inorganic binder systems
The tested inorganic binders were from four different binder producers, with the brand names of:
-        Inotec TM from ASK Chemicals GmbH
-        Cordis from Huettenes-Albertus Italia S.p.A
-        Cast Clean from Peak Deutschland GmbH
-        Geopol® from Sandteam spol s.r.a.
Inotec TM and Cordis binder systems consist of fully inorganic binders and hardeners. The hardening processes in these systems need drying at elevated temperature at 150…200oC. Geopol® and Cast Clean binder systems consist of fully inorganic binders and organic hardeners (ester solutions). These binder systems harden at ambient temperature, and they are therefore called as "self-setting".


Pilot foundries and the demonstrations made:
FOM Tacconi in Assisi, Italy (now the name of the company is Fonderie di Assisi)
FOM Tacconi produces both iron and steel castings for automotive industry, mainly parts for engines, such as castings for turbos and exhaust manifolds.FOM Tacconi tested Cordis and InotecTM inorganic binders in cores. The cores were made by the sup-supplier, 2VI S.r.l., producing test cores of each tested inorganic binder. The cores were inserted into green sand moulds before casting. The weight of the test core is ca. 3 kg.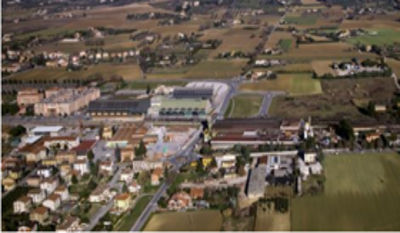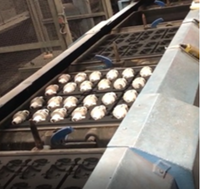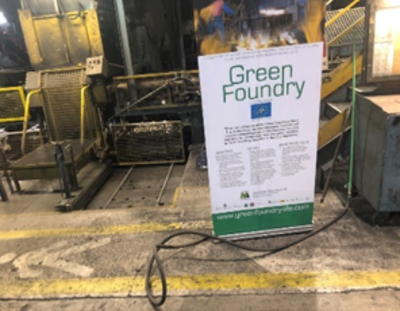 Pictures from the FOM Tacconi, Assisi, Italy.
Experiences:
The cores of inorganic binder system had the equal quality properties, as well as the quality of the test castings, compared to the current organic Cold-Box method cores and castings. The gas formation was significantly reduced compared to Cold-Box cores, resulting less emissions and better indoor air quality in the foundry. The implementation of the core making by these inorganic binder systems would require investment of core shooting device equipped with heating possibility.


Karhula Foundry in Kotka, Finland
Karhula Foundry foundry produces demanding middle to large size special castings for global casting markets. The cast materials include wide variety of cast irons and steels, with the special emphasis on duplex, martensite, ferritic, austenitic and super-austenitic stainless steels.
Karhula Foundry demonstrated Inotec TM, Cast Clen and Geopol® inorganic binders in mould and core making by using separate test mixers and hand moulding. After pretests for finding the most feasible recipes of binders and hardener, several full production scale series of test moulds of typical foundry's products with casting weight range of 15…2500 kg were produced and casted. Casting materials were different types of stainless steels, and casting temperatures varied between 1500…1540 oC.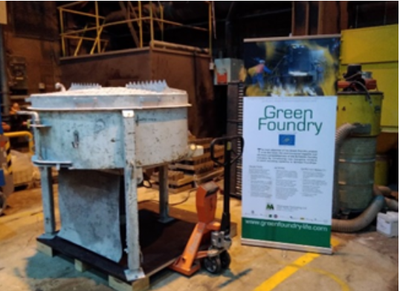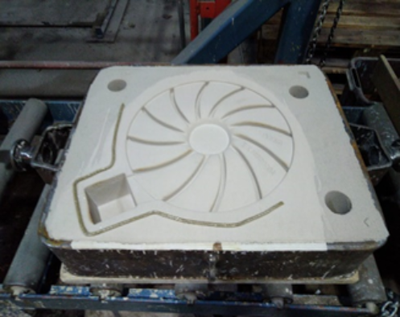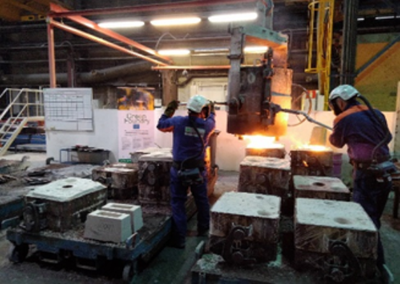 Pictures from the Karhula Foundry, Kotka, Finland.
Experiences:
It is possible to produce the moulds by the tested inorganic binder systems having the equal quality properties compared to the current organic phenolic Alphaset method. The quality of the castings was as good as with the current products made by organic binder system moulds. The inorganic binders with heating to elevated temperatures are not feasible for the current production, due to risk of deformation of wooden or plastic core boxes, and prolonged production times. The implementation of inorganic binders in full scale production would require investment of separate mixer line.


Valumehaanika in Tartu, Estonia
Valumehaanika AS is an iron foundry locating in Tartu, Estonia.The current organic binder system is phenolic Alphaset system. Typical casting sizes vary between 5…100 kg, and they are used eg. in machines, generators, furnaces and other heating equipment. The "self-setting" Clean Cast and Geopol inorganic binders were tested, by using the current modern continuous mixer line. The size range of the castings was 5…200 kg. Casted material was the gray cast iron EN GJL-250 and casting temperature was ca. 1450 oC.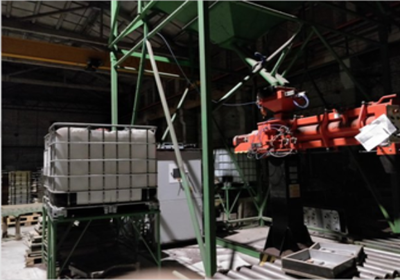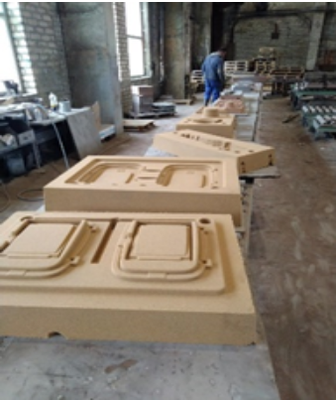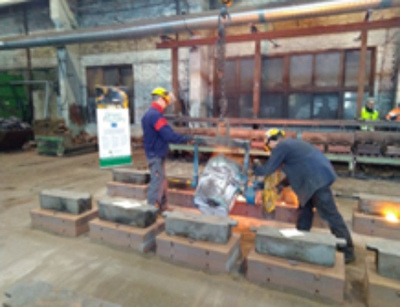 Pictures from the Valumehaanika, Tartu, Estonia.

Experiences:
Self-setting inorganic binders can be used instead of organic Alphset in continuous mixer lines. The quality of the castings was comparable with the casings made by current organic binder system. The feasible recipes of the binders and hardeners is dependent on circumstances, eg. ambient temperature, in the foundry.

Link to the summary of the test results